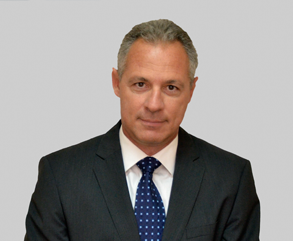 Nicos Cotsapas
Partner
Nicos has 15 years of experience in investment management. He is a founding partner and head of the investment committee at Elgin portfolio management company. He is responsible for formulating investment strategies, portfolio construction and risk management. He has considerable experience in fund analysis of both conventional & alternative funds. Nicos has both a Bachelor and Master's Degree in Electrical Engineering from McGill University in Montreal, Canada.
Elgin AMC - Boutique Asset Management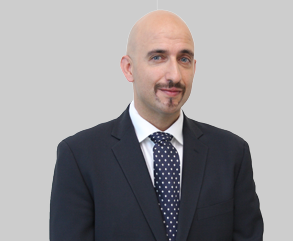 Arduino Cagnetti PhD MBA
Partner
Arduino has a first class honours Master's Degree in Computer Science from Turin University, an MBA with distinction from the University of Edinburgh and a PhD in Quantitative Finance from Imperial College London. He served for 10 years as an Officer in the "Serenissima" Marine Regiment in Venice where he reached the rank of Captain and led a marine company in international military exercises and in the NATO peace keeping operation in Sarajevo. Arduino has been working in the finance and Hedge Fund industry since 2006 and in 2008-2009 co-founded and worked as a portfolio manager for a UK FCA approved Investment Manager.
Elgin AMC - Boutique Asset Management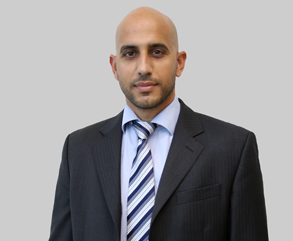 Andreas Karavias PhD FRM
Partner
Andreas has a first class honours degree in Electrical Engineering and a PhD in Quantitative Finance both from Imperial College London and is a certified Financial Risk Manager (FRM) by the Global Association of Risk Professionals (GARP). He has worked as an advisor for various asset management teams and Hedge Funds since 2002 and in 2008-2009 co-founded a UK FCA approved Investment Manager where he was part of the portfolio management team. His expertise lies in the development of algorithms for modelling and trading financial instruments including equities, futures and currencies.
Elgin AMC - Boutique Asset Management
Antonis Christodoulou ACCA
Compliance Officer
Antonis is a Certified Chartered Accountant and has a degree in Electronics from Southgate College London. He has worked for 10 years in the police force and since 2010 has joined the company as Compliance Officer. He is a member of the Association of Chartered Certified Accountants (ACCA) and a member of the Institute of Certified Public Accountants of Cyprus (ICPAC).
Elgin AMC - Boutique Asset Management
Constantinos Pierides CFTe, MSTA, MBA
Portfolio Manager Market Technician
Constantinos Pierides is a senior portfolio manager and in charge of the technical analysis department at Elgin. He has more than 10 years of experience in managing personal portfolios and exercising due diligence on funds and alternative investments. Constantinos also provides technical analysis on an ongoing basis as well as author reports entitled "The Technical View" which identifies major market and sector opportunities. Constantinos is a Certified Financial Technician (CFTe) and member of the Society of Technical Analysts in the UK (MSTA). He is also certified portfolio manager and investment advisor by the Cyprus Securities & Exchange Commission (CySec). He holds a Bachelor's Degree in Economics and Finance and an MBA from the University of Toledo, Ohio in the USA.
Elgin AMC - Boutique Asset Management
Elgin AMC is  a trade name of Numisma Capital Ltd, authorised and regulated by CySEC (License Number 122/10).